This is the space where you can give a name suitable for the survey.
Click on "New Survey" and enter Survey Name.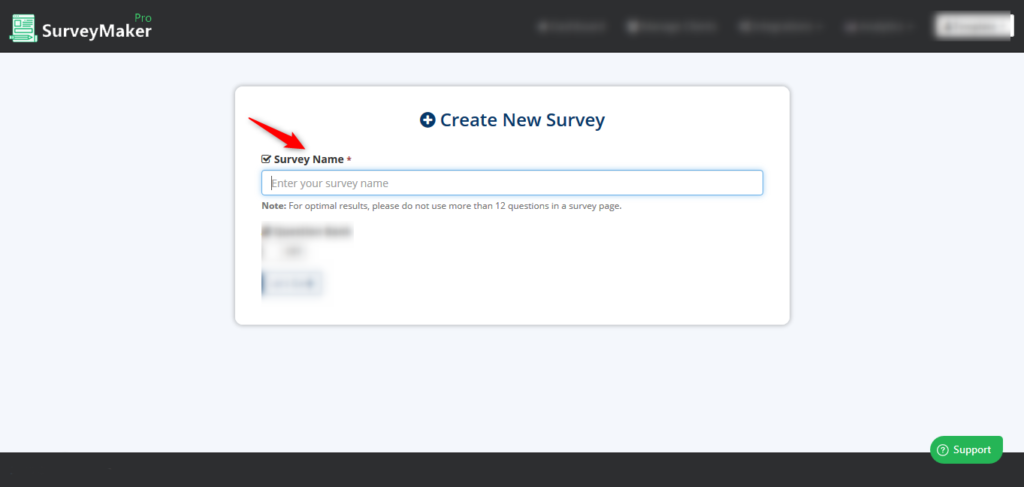 Choose this option to set the number of questions per page.
Step 1 : Click on New Survey
Step 2: Toggle Question bank button On/Off
Step 3 : Input the number of questions you want to display per page in the space given for "Questions per page"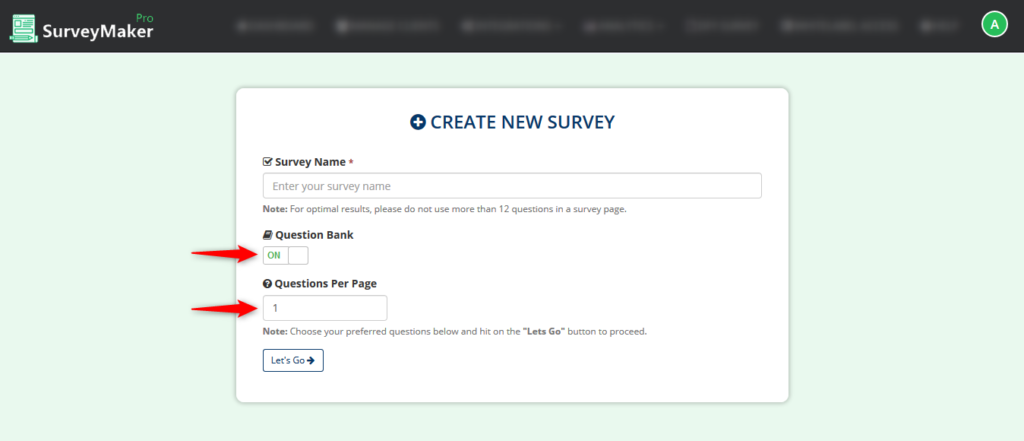 Step 4 : Choose any number of questions available from the list of pre made questions to add to your survey from the Question Bank. Also choose the questions based on different Niches.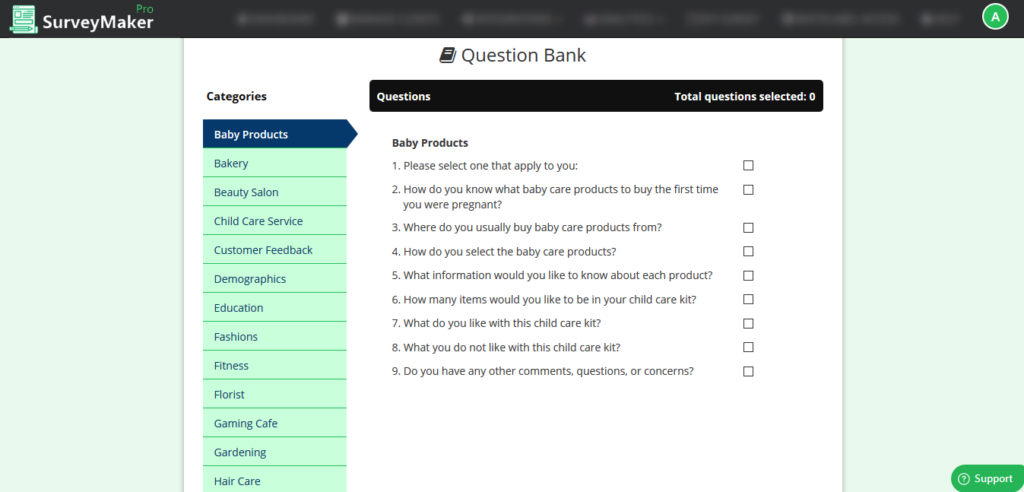 Chose from a wide variety of pre-made templates here.
We have a wide range of templates for different kinds of Niches to make sure your template goes hand in hand with your Survey to give a better visual experience to your Targeted audience and keeping then involved into the Survey.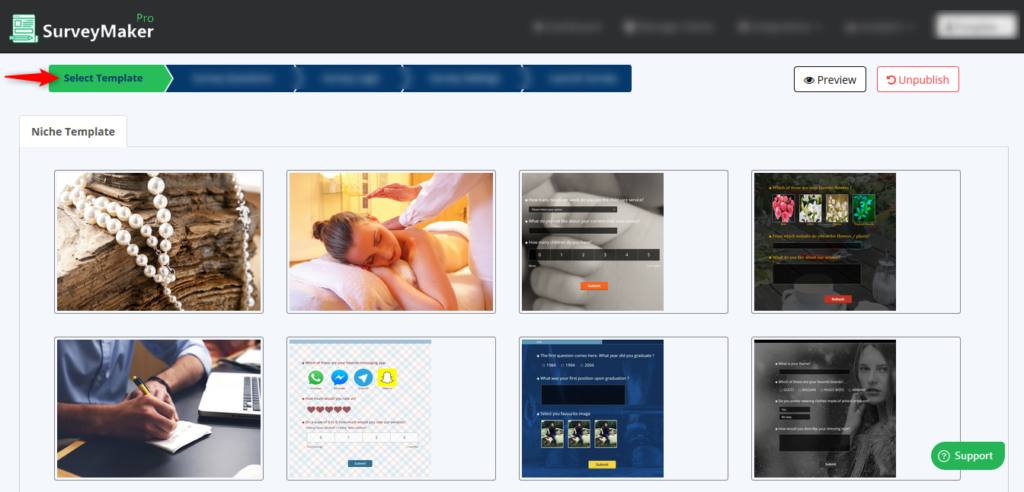 Once you've selected your template, there are a wide variety of options available which will allow you to customize the visual design of your survey and match it to your brand.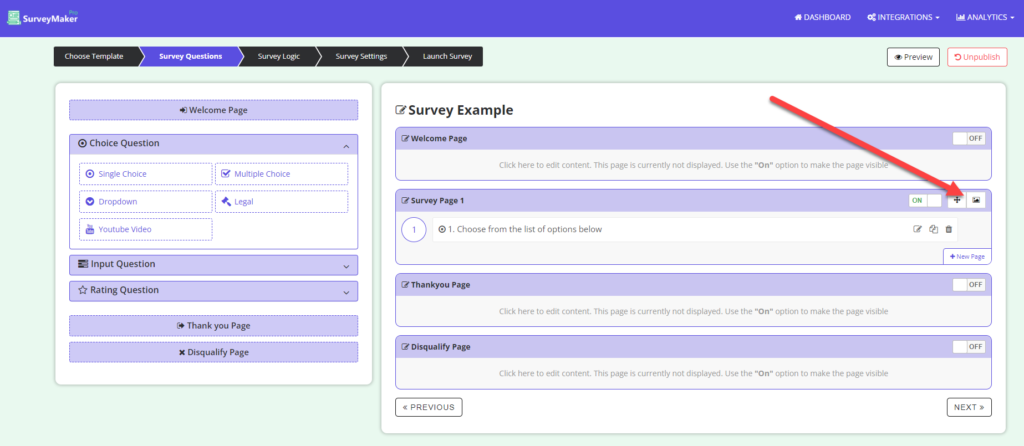 Choose this for a variety of options for your Survey questions.
We have 18 different types of survey questions so that you never run out of options making sure your target audience enjoy taking your survey.
Choose from 3 different categories of question types.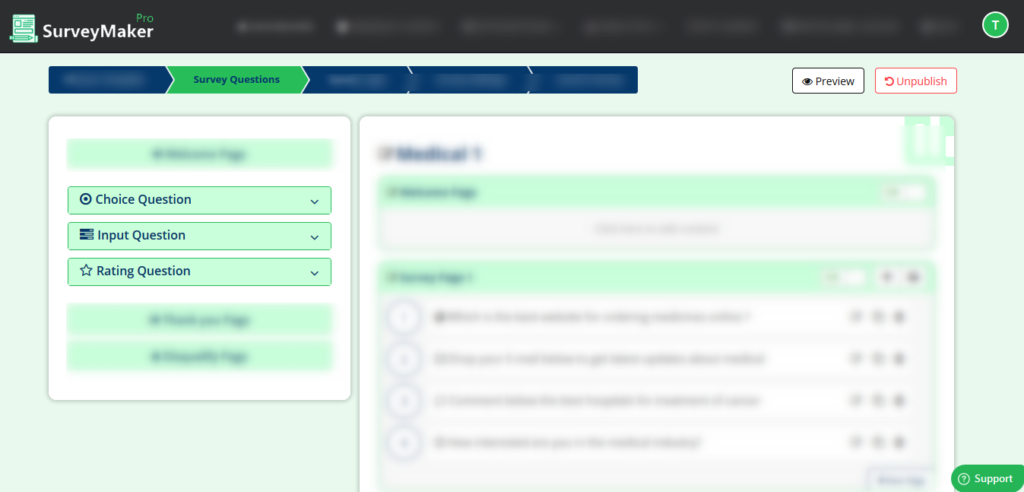 Choose this to set different kinds of logic for your Survey.
Setting logic for any survey is very crucial towards the end analysis that you make from your survey results.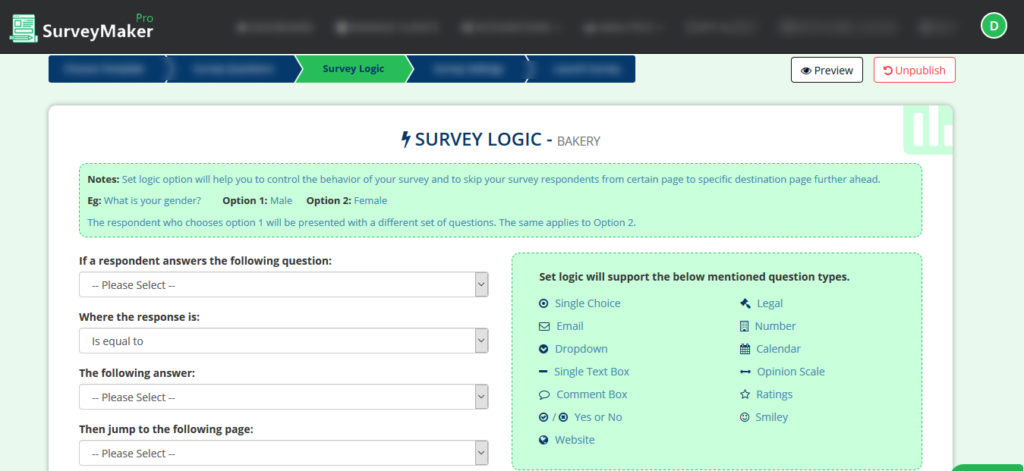 Choose this option to tweak the settings for your survey.
To find out more about different Survey Settings click here.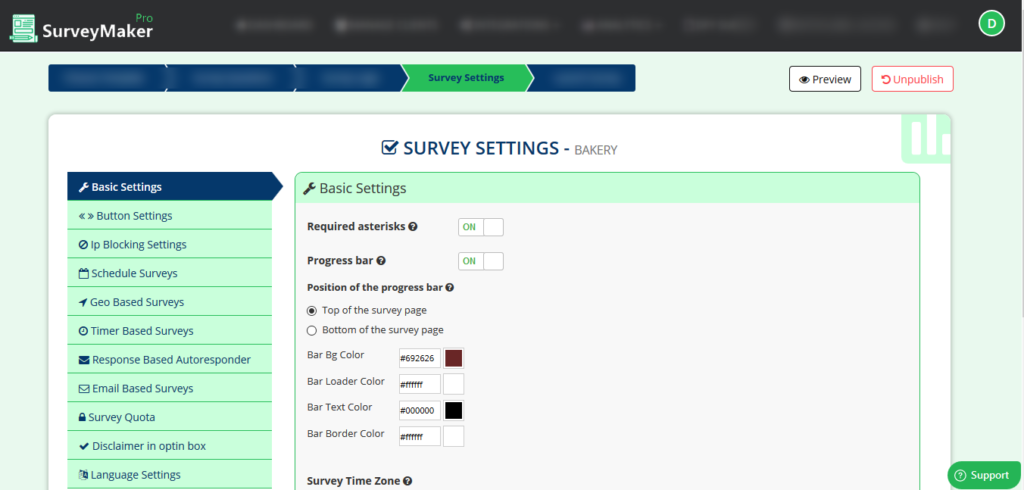 Choose this option to launch your survey.
There are different ways in which your Survey can be launched. To know more about the different "Launch Survey" options click here.