Welcome to Survey Maker Pro
Relying on Guesswork and Your Intuition to Grow Your Business?
Our artificial intelligence powered breakthrough technology helps you generate laser-targeted leads, segment your list, pitch the right offers and get you repeat sales
Includes Futuristic Features
Like intelligent surveys, sentiment analysis (first-to-market), voice-based surveys, QR codes, smart opt-ins & bonuses, even surveys in Facebook Messenger 
and a lot more.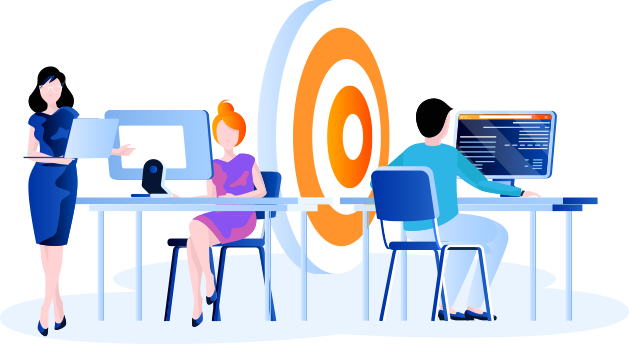 Convert Prospects Into Laser-Targeted Leads Inside One Easy To Use Platform!
Smart surveys lead to greater engagement and a better conversion rate.
Meet your customers and audience where they already are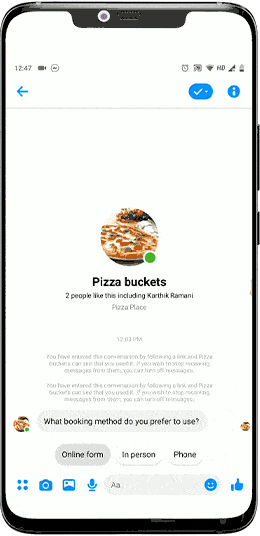 Now your offline & online customers and audience can simply scan QR codes with their smartphones or tablets to open and take your survey. Use these to get instant feedback from your customers. Have the customers take the survey right then and there while the experience is still fresh in their minds. It's a great way to get more feedback right on the spot and with minimal effort or resources.


Run an offline business? Post a QR code on receipts, menus, or on your product packaging, magazines, signs, event banner displays, business cards, or as we do here, directly on your website or landing page.
QR codes are a great way to embed a link to a survey and reach an audience through the ease of mobile surveys.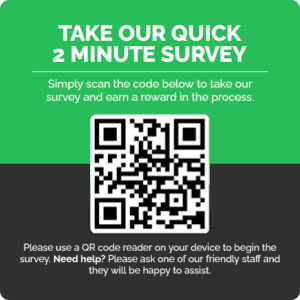 Take a quick sample survey to see the advanced survey logic at work in real time! Use the QR code above or click here.
With Facebook having over 1.3 billion monthly active users… Survey Maker Pro takes you to the future of marketing by helping you run surveys directly inside Facebook Messenger.
Research shows that 9 out of 10 people enjoy taking a survey in the app.
With Survey Maker Pro's Facebook Messenger enabled surveys, your audience and customers can now complete your survey right in their Messenger app.
In fact, your survey will look just like a direct message — and it'll feel just like a conversation where they're responding to a few quick questions.

Now Run Surveys Inside Your Favorite App – Facebook Messenger

Your audience's attention
Via an intelligent survey and let the built-in AI tell you what their needs are.

Present Them The Right Offer
that is tailored to the customer's exact needs using your analyzed data.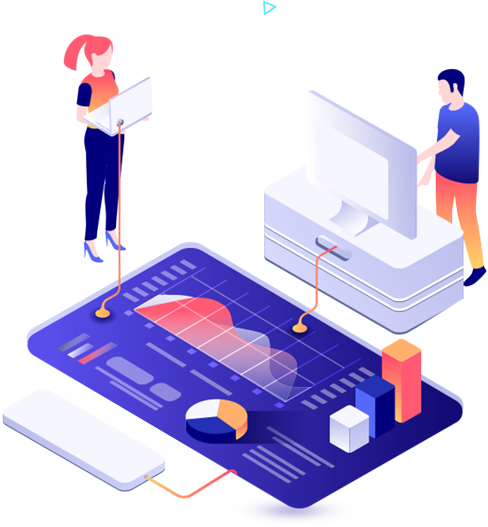 What Makes Survey Maker Pro Truly A GAMECHANGER?
Survey Maker Pro is the first software in its class that provides marketers, business owners and entrepreneurs with advanced technology used by the BIG players in the world. We have successfully combined 24/7 MONITORING with MACHINE LEARNING ALGORITHMS to help you protect your brand, analyze your audience's opinions, and connect with your potential customers. Powered by AI, Survey Maker Pro's sentiment analysis feature helps you quickly find positive, negative and neutral mentions about your business, competitors or any keyword you want. BIG players (and now you too) regularly use sentiment analysis to: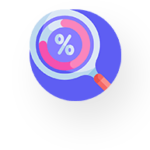 Learn what your customers think about your products and adjust your offer to meet their needs. Compare key product characteristics to find features your audience loves – or the ones that can be improved and stay one step ahead of the market ALWAYS.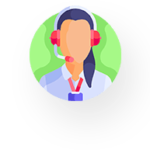 Track and find negative or snarky comments early. It can even detect basic forms of sarcasm, so your team can immediately react to all relevant posts.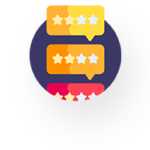 Find negative comments and talk to your customers or audience and turn them into loyal customers by quickly addressing any issues they might be facing.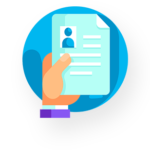 Generate MORE & BETTER Leads
Drive the "top-of-the-funnel" cold traffic and bring them through a series of branched questions to arrive at a warm lead position and go to the right lead for targeted follow up, making them a hot lead ready to buy or act.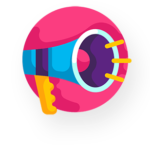 Maximize Reach And Engagement
Create & run UNLIMITED intelligent surveys on websites, landing pages, eCom stores and even social media networks!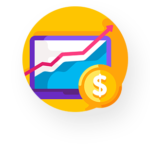 Turn Traffic Into MORE Sales
Just like a real salesperson, your surveys can now divert people to relevant pages and offers based on their response. Sending your conversion rate through the roof.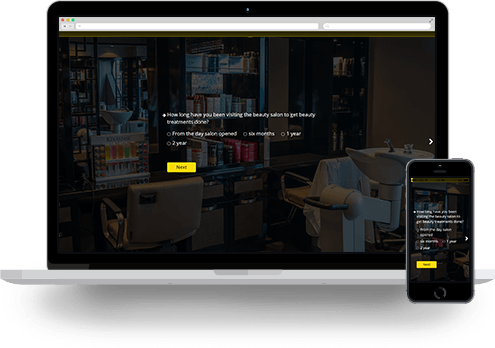 Run highly engaging surveys and 1-click sentiment analysis.
Based on responses, send offers or redirect respondents to offers that match their interests and watch your conversions skyrocket. (Isn't that similar to what Google does? – Yes, exactly!)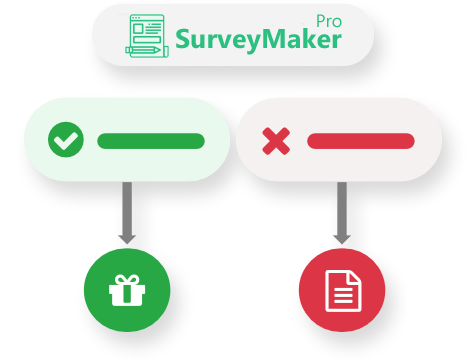 Know of a business that doesn't need more leads?
Create lead capturing surveys for clients and charge them $200-$500 easily per survey & analysis. You can even charge extra for segmenting lists, based on responses, to provide highly-targeted leads.
Create - Run - Sell UNLIMITED Surveys
Run regular surveys. Voice surveys. Scheduled surveys, social media surveys and a lot more.
Create gorgeous looking surveys in just minutes.

The done-for-you templates AND the pre-written question bank makes it a 'ZERO-EFFORT' task which requires absolutely no technical or copywriting skills and prior experience on your part.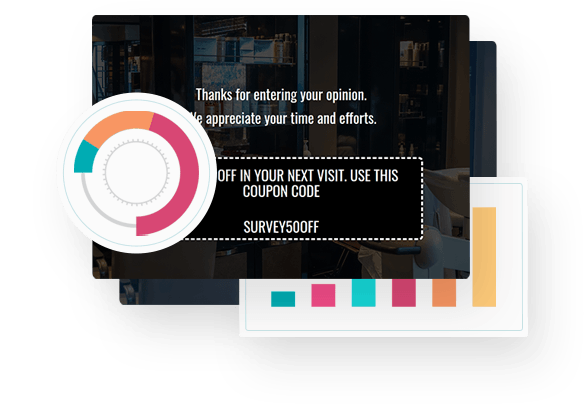 With Survey Maker Pro you can deliver custom bonuses and/or redirect your traffic to custom optin forms to claim their bonuses based on their responses.
Generate laser-targeted leads and segment them into lists that you can send offers to later.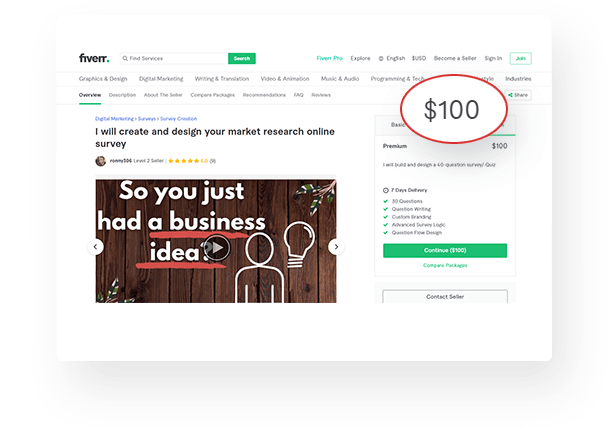 What our Customers
say about our services
Seasoned Marketers Are Now Using This Software To Build Trust And Increase Sales & Profits
"Before, we might run a survey to customers, get a lot of 'one-size-fits-all' answers and be left with a lot of 'dumb' data to go through. This software changes all that. Our surveys are now dynamic 'smart surveys'. We segment our audience as they reply, we show relevant questions in real-time as they answer, and we take them to a different destination based on their answers. The difference between this and old tired survey platforms is like night and day. When they added FB Messenger surveys….that's just a whole other level."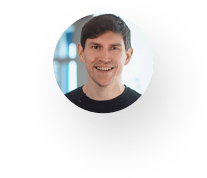 "Smart marketers understand that knowing your customers is the key to serving them better. The best way to gain that insight is asking them, and not just looking for emails… this software is the only tool you need to do this. It covers everything from standard surveys right through to real-time chat surveys inside FB messenger. It's fully mobile responsive and even has text-to-speech so will generate audio of your questions. They just added QR codes too so this is perfect for offline businesses who need a customer interaction solution that is "hands free" during the current situation. "
"My business was actually founded on frequent surveys which determined what the focus of all my promotions should be. Coincidentally, my team had a meeting just a few weeks ago about how we were going to send out new surveys to help us navigate what people are really interested in learning about, and purchasing, in 2020, and beyond!"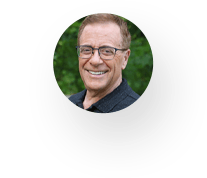 Video Marketing Expert, ToddsClub.com