Go to Integration >> API Integrations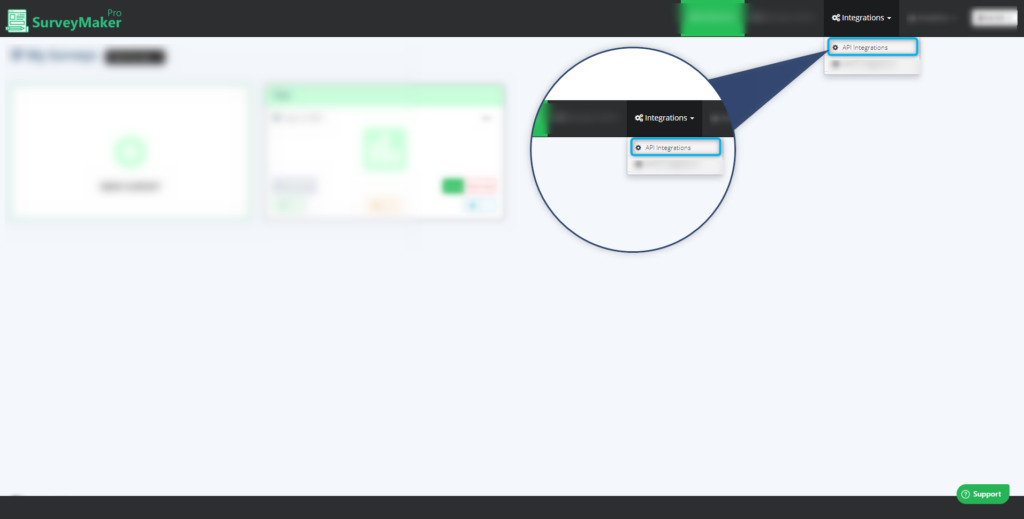 Click on Autoresponder and then Active Campaign from the list,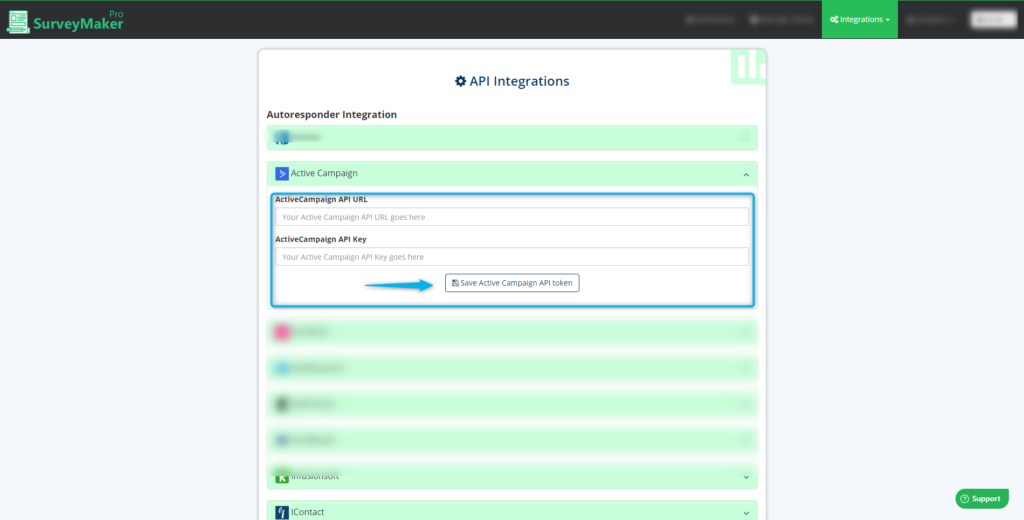 A. Enter your Active Campaign API URL
B. Enter your Active Campaign API key
C. Click on the Save Active campaign Api token button.
Once the Active Campaign is integrated, a tick mark will appear
Follow the steps to get the API URL and API key from Active Campaign,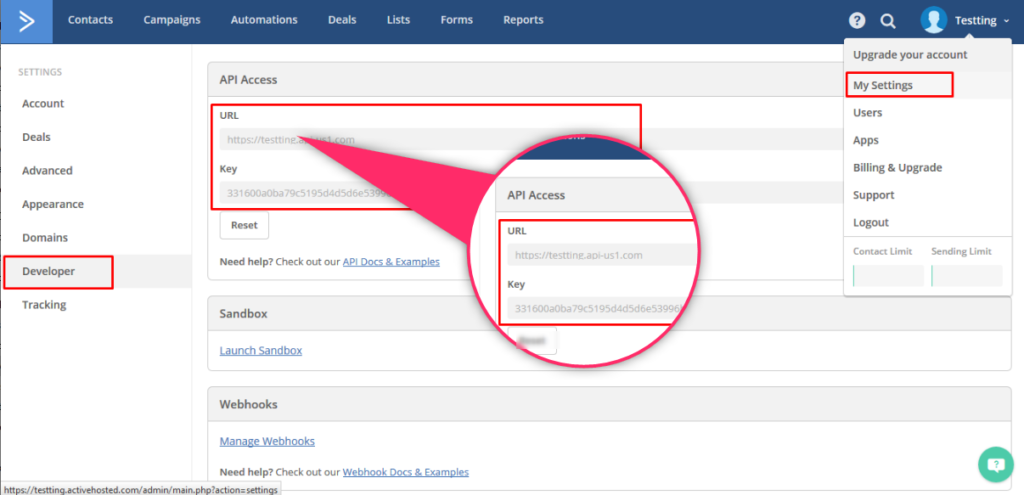 – In the Active Campaign, click on drop-down at the top right corner (near the username) and select My Settings.
     – Click on Developer from the left side menus
     – Copy the API URL and key as shown in the image.
Now, go to your Dashboard and click on the survey you want to integrate, then choose the edit option on the right top corner.  Click on the Autoresponder icon.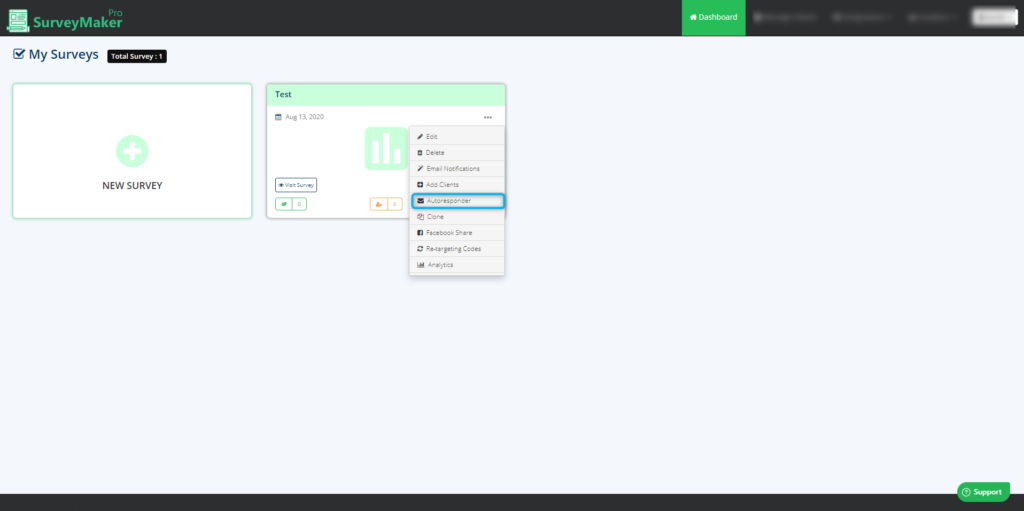 Choose this for a variety of options for your Survey questions.
We have 18 different types of survey questions so that you never run out of options making sure your target audience enjoy taking your survey.
Choose from 3 different categories of question types.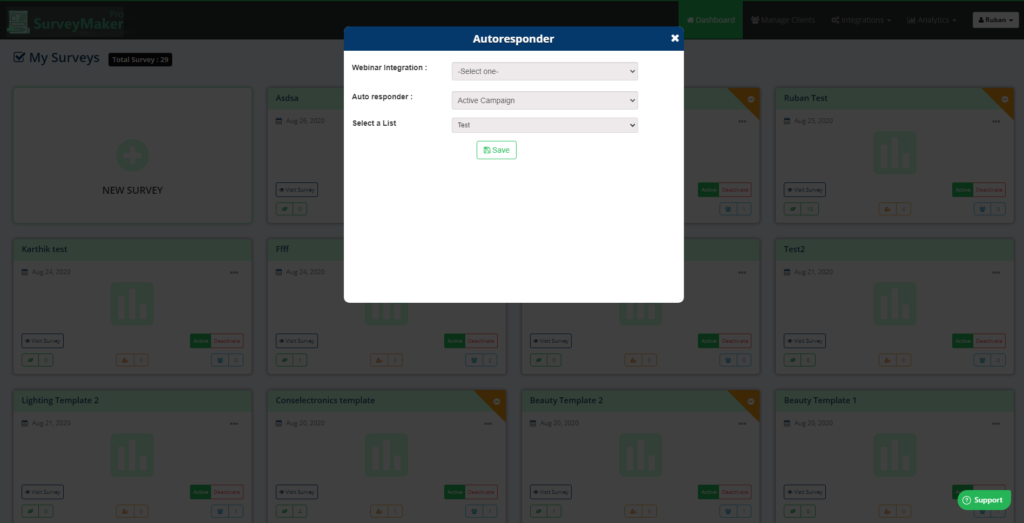 And now, Email ids of your entire subscribers who signed up will be added to your preferred list in Active Campaign account.